About the Map
These interior designs were developed to be a part of the home bases suite of stores and buildings that can be visited. Some of the building contain shopkeepers or mechanics that can assist with deciding, purchasing, fixing, or upgrading gear.
Tips From the Map Maker
The workshop and gun shop can be used cohesively with attaching the gun store to the top. Using the workshop as somewhere the players can upgrade, or pay someone to upgrade, their gear, weapons, and tools.
Special Thanks
Brass Badger Workshop provided the flooring, walls, windows, and doors. The workshop assets including the furniture and tools are from image compositing objects in Arma 3.
Workshop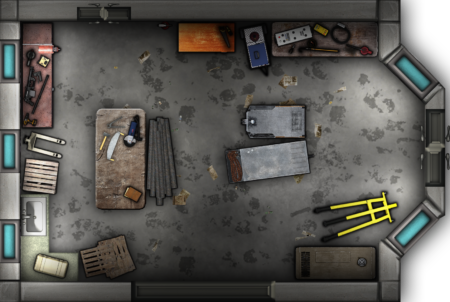 Gun Store