About the Map
This map was part of the penultimate finale where the players had to fight their way to the top of a skyscraper. Starting with the first floor and basement areas, and continuing to go up through higher and higher floors. I'll be releasing the rest of the floors in next weeks post! This map and its blueprints are based on a real structure in South Korea called the G-Tower. You can see it here! I've taken very big liberties with the size and proportions of the map in order to apply better in game.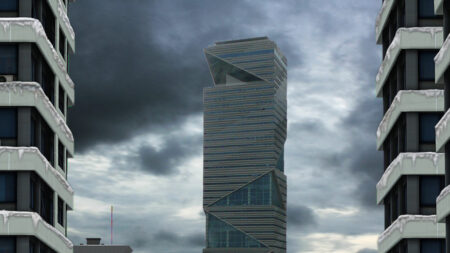 Tips From the Map Maker
This map is great for heists assassinations or anything else that benefits from planning by the players with multiple entry routes. They can covertly enter through a sewer drain in the basement, or perhaps try to walk in the front door! The possibilities all enticing and dramatic.
Special Thanks
Brass Badger Workshop provides us with more great floors, walls, and furniture for these maps! Be sure to check out their products and look at their included maps in their own packs, they're great!
Blueprints
For your players making their grand plan a blueprint is a nice touch for them to draw on during the planning phase.
Based on the real G-Tower's blueprints, you can see man similarities but also I took heavy heavy liberties with proportion and layout
Here are the layout markers I used while making the full map renders.
Map Renders!
Finally some usable maps, there is a snow and non-snow variant of this. I've also included an underground basement map with generators and assembly robots where the players discover the dark truth of the tower, whatever you decide that to be. I've also included a blank version of the building's basement/garage for your needs as well.