About the Map
This map was designed for the players to prepare before the day of the big attack, there's a shed where most of the army sleeps, dozens of simple cot beds lined up to the walls. After a nights rest, the players went to the staging area in the north shed.
Tips From the Map Maker
Due to the composite imagery method I experimented with on this map, where I was taking the roofs of buildings and doing an x-ray kind of effect, unfurnished options don't really look very good so I didn't export them. the assets have to be baked under the partially transparent roof layer.
Special Thanks
Most of this map's assets are from image compositing in Arma 3, with textures, effects, and props added on.
Full Map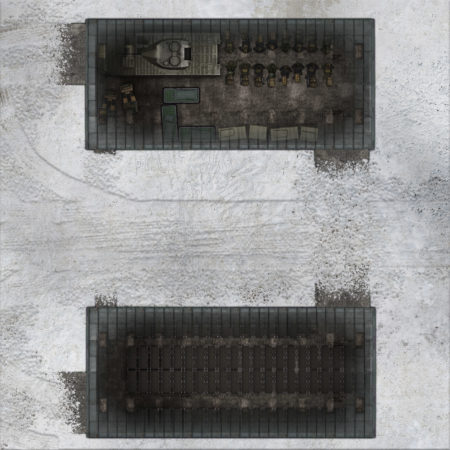 Sheds
Additional Assets: