Ignir
From Arthos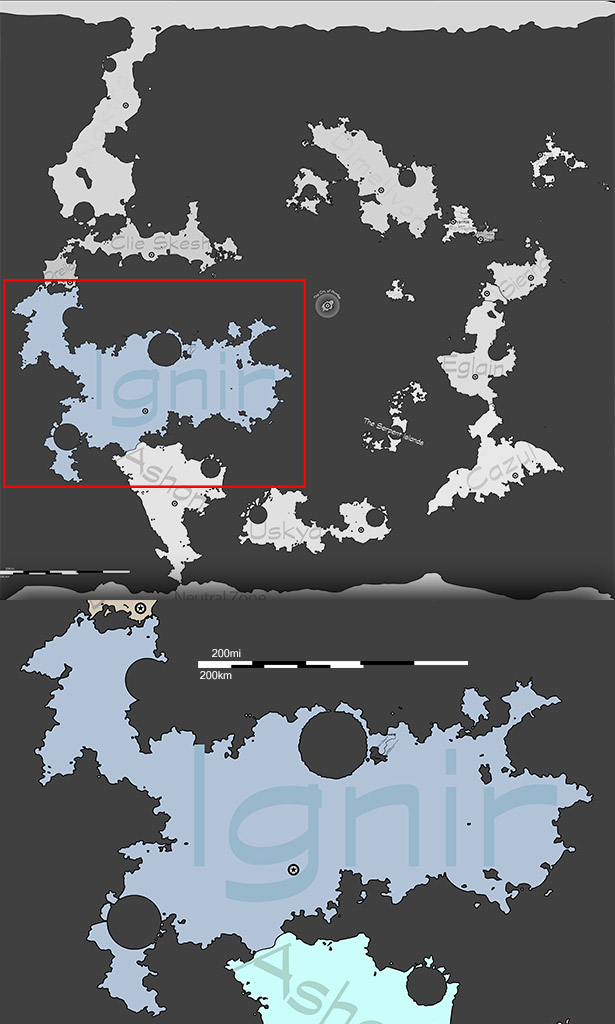 Ignir is one of the four major countries in Arthos. They were an Orc majority kingdom until The Great Pomfaen War, which resulted in massive losses for the Ignites (Ig-neets) that weakened their military force greatly. Other nations, privateers, and entrepreneurs to begin taking mining facilities and major resources in Ignir from the local population, either through scamming the local populous or taking it by force. The orc population harbor a hatred for the other races because of how they were unjustly robbed of their rare resources and humiliated after the The Great Pomfaen War. Pre-war, Ignir was well known for it's impressive gem mines, rare metals, and dangerously hot climate. Post-war Ignir is known for rampant crime and rebellion against foreign mining companies, and being one of the most dangerous places you could visit.
Etymology
Climate & Geography
The land in Ignir mostly consists of dry desert excluding some coasts and the capital city which is built around fertile ground produces from several rivers.
Indigenous Monsters
Scorpions, Sand Worms, and other awful desert creatures can be encountered here.
Demographics
Orcs from Ignir have a uniquely tan colored skin as opposed to the traditional green. This can be attributed to evolution through living in the desert for over a hundred centuries.
Politics
Crime
Economy
Culture
Inventions
Food
Arts
Landmarks
Cities
Notes